There is much debate about whether AI poses a threat to humans. However, I consider this discussion unnecessary. Instead, I am focused on enhancing and expediting the quality of my work. I am striving to increase my execution capacity while also aiming to reduce dependency. Humans are not meant for monotonous routines; each individual possesses uniqueness and distinctiveness. Perhaps, in the near future, AI will enable everyone to shift towards more valuable roles.
---
Durable.co - Build a Website in 30 Seconds
Durable.co lets you create a fully designed website complete with text, visuals, and a contact form in less than a minute. Think of it as an AI-powered Shopify alternative that encompasses functions like blogging, CRM, invoicing, website building, and generation.
---
Coqui.ai - Realistic, emotive text-to-speechthrough generative AI.
Coqui stands out as a fresh addition among AI-driven platforms for lifelike text-to-speech conversion, leveraging generative AI. This innovative tool can replicate voices, produce emotionally expressive speech under your command, and even allow you to fine-tune the pace and emotional nuances.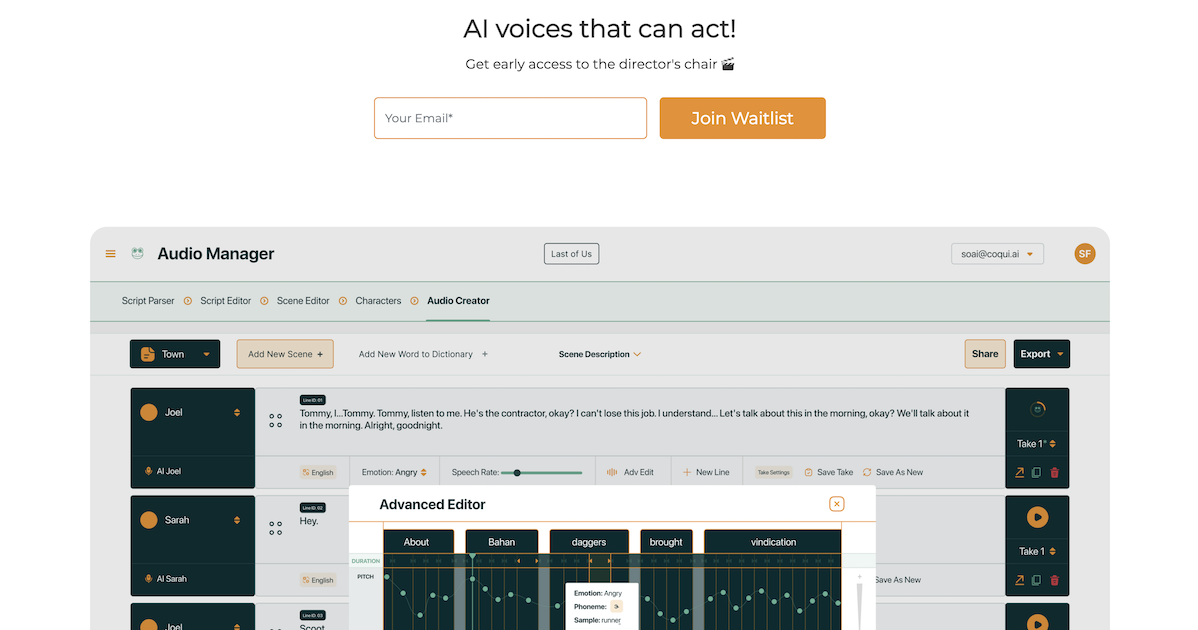 ---
Kickresume - AI Resume Builder
Crafting a resume that aligns with the requirements of a company's applicant tracking system is a challenging task. It demands accurate keyword selection, precise formatting, and meticulous attention to job descriptions. This website asserts its ability to construct resumes with the assistance of AI, streamlining the process. The premium features offer AI assistance in assessing and generating appropriate content for various sections of the CV. This is a valuable addition to the service.
---
Otter - Capturing Meeting Notes Through Voice with Real-Time Transcription
Recording meetings for comprehensive record-keeping is a contemporary practice. Otter, backed by AI, simplifies this process by automating real-time transcription, benefiting both businesses and educational settings. Beyond business applications, students can employ it to take notes during lectures. The AI-powered tool can even generate summaries of these notes. Additionally, by inputting content, it can spark a plethora of novel ideas.
---
Beatoven - AI Backed Royalty Free Music Generator
Following the rise of Youtube, Reels and TikTok, integrating music into generated videos has become essential to maintain viewers' engagement and attract a wider audience for consistent content consumption. As content holds significant importance, creators are actively seeking royalty-free music options to avoid licensing fees. Beatoven stands out as a solution that leverages AI support to generate music.
---
💌 Stay in the loop! Subscribe to get updates. Join the premium crew, and have full access to all my posts. Support me – it's just the cost of 3 cups of coffee for a month ☕. Your support means the world! 🙌