I wanted to bookmark the website Tability to my blog after reading an article on Medium. It is a user-friendly product for setting and tracking goals, utilizing AI technology. You can learn more about it on their website.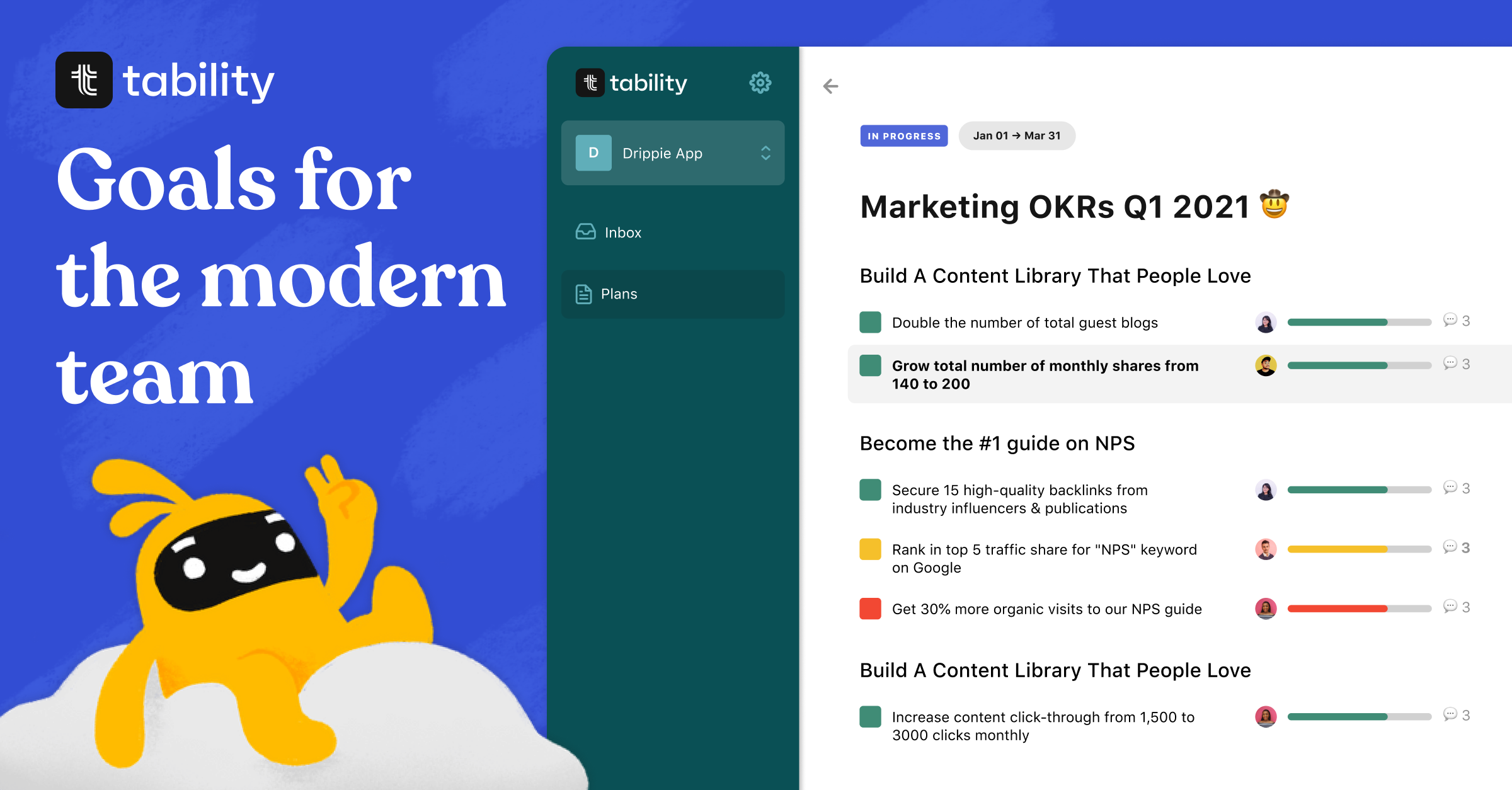 The post I was reading is just below;
What I appreciate about Tability is their engaging blog that discusses objective-setting, result tracking, and goal-setting techniques. Their posts are well-written and informative. I will provide some examples later on.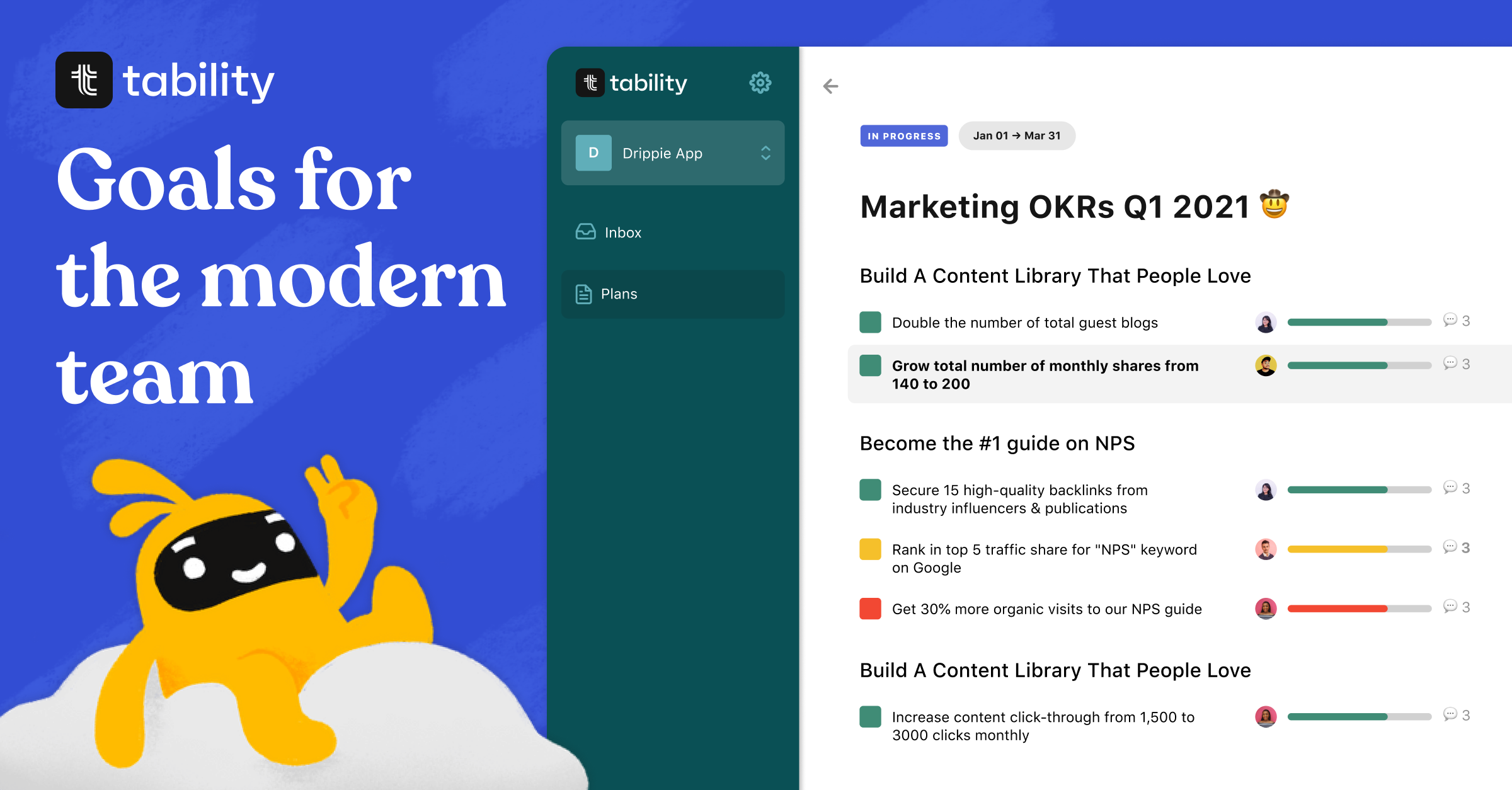 Measuring success is always a significant challenge for businesses, as many factors influence results. It goes beyond just individuals and the calculations involved. External factors like weather conditions, politics, and diseases can also impact outcomes. Therefore, defining a success metric for individuals is not easy. However, having clear objectives can align everyone to focus on the same goal. It is crucial for the team to share a common vision and work towards a shared dream. This is a challenging decision to make. In my opinion, objectives that focus on the team are more important than individual goals.
For example, if you have a social media team, their objective should be to have highly engaged followers. If you have a customer support team, their goal should be to ensure customer happiness and satisfaction.
The Tability.io team demonstrates that they value this concept and have put a lot of thought into these business details. They have created an exceptional product and have produced a wealth of content on topics such as OKRs, KPIs, and various business types, including startups. They have built a fantastic information database, which I will share below.
Success Metrics Guide
This content box is highly advanced and provides valuable information on how to establish KPIs and metrics for a business. The link is just below.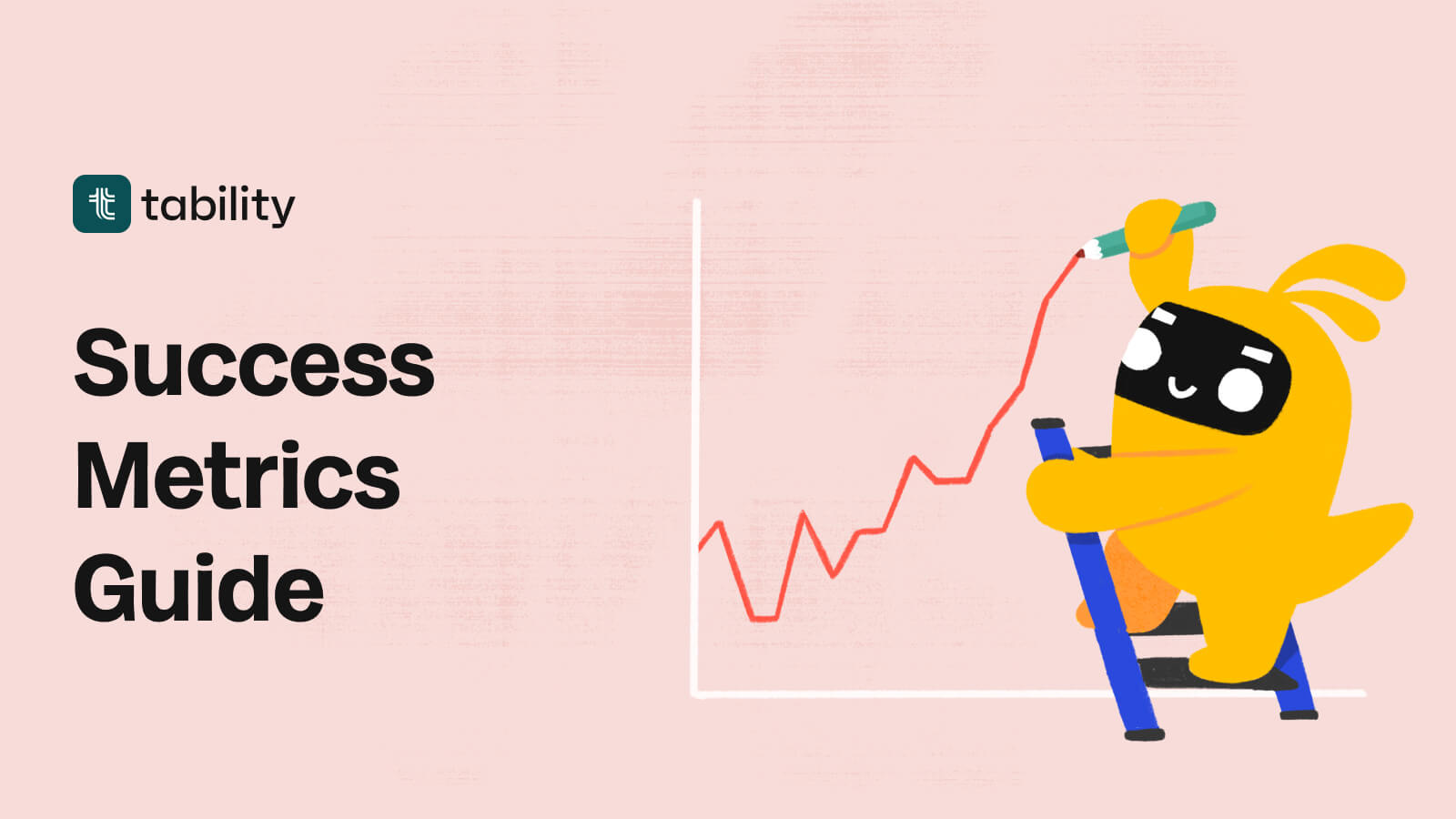 OKR Examples
This link provides extensive information on example OKRs for various types of business teams.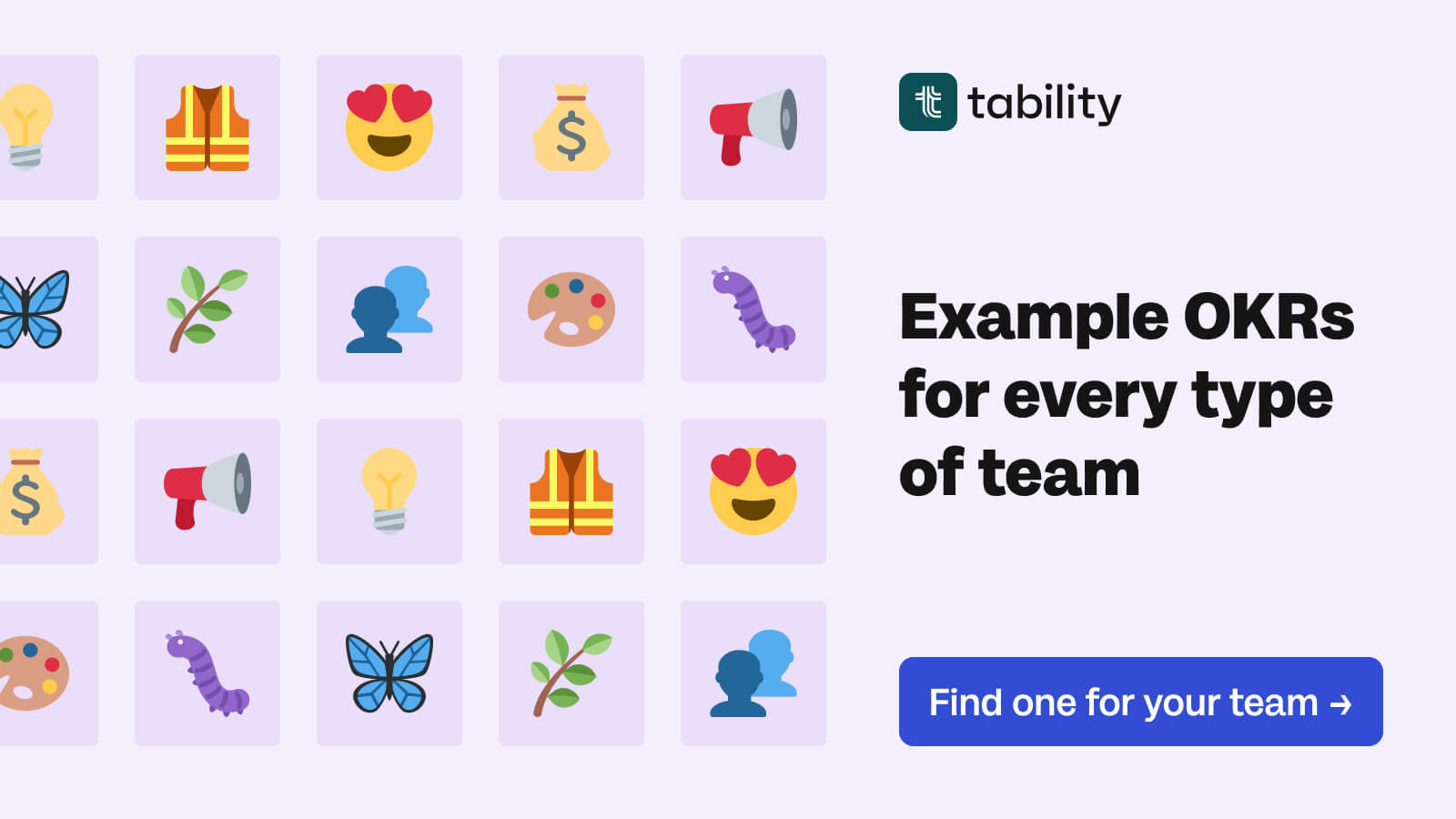 OKR's vs. KPI's
OKR is a widely-used term in the past 5 years, standing for "objective and key results". The following article explains the distinction between OKRs and KPIs, which stands for "key performance indicators".
OKR for Startups
Setting goals for OKRs for startups can be a challenging task due to the multitude of problems that need to be prioritized. However, Tability simplifies this process for those who want to establish OKRs before tackling these issues. It's a great solution.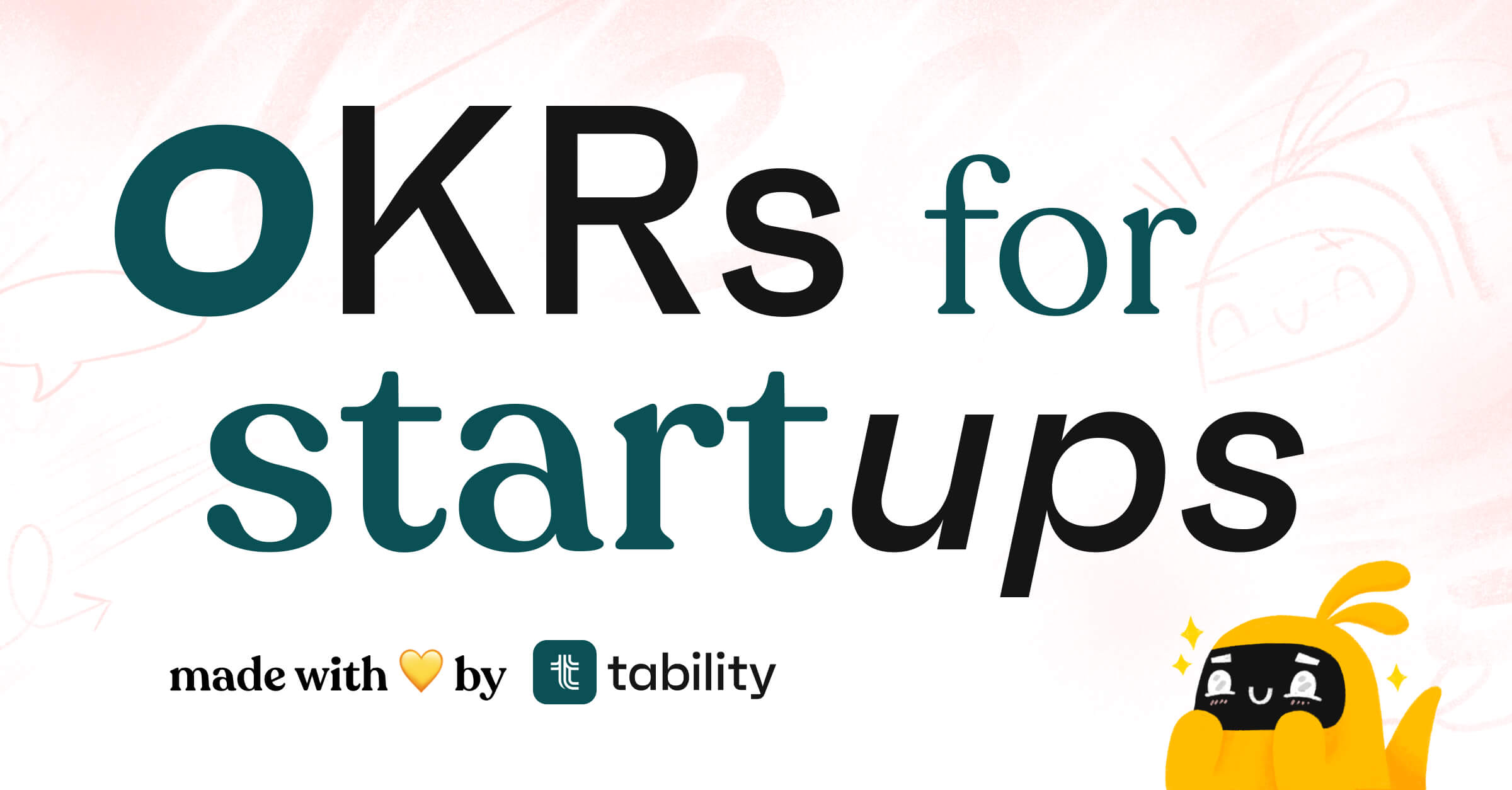 The remaining articles can be found on Tability, where you can access valuable resources to read and implement in your business. Additionally, you have the opportunity to create a goal tracking system for your business.
Tability.io Product Review
I have extensively discussed the philosophical aspects that Tability has prompted me to contemplate. Now, let us shift our attention to the actual product they have developed. In my view, they have crafted an excellent product that streamlines processes through the utilization of AI and integration with third-party services. I will elaborate on these aspects below. Here are the amazing benefits that I noted down.
Tability is an AI-powered goal tracking system that allows you to create goals for different units and teams.
In addition to generating goals, Tability also generates action items that align with your general strategy to help you achieve these goals.
You can create a general strategy map and share it with different teams, such as product, marketing, and customer support.
Easily establish relationships between goals to map dependencies.
Integrate with all of your most important tools, ensuring that your strategy is connected everywhere and with everyone.
Access live progress dashboards to track progress with relevant stakeholders at any time.
---
💌 Stay in the loop! Subscribe to get updates. Join the premium crew, and have full access to all my posts. Support me – it's just the cost of 3 cups of coffee for a month ☕. Your support means the world! 🙌