I've been in search of a lightweight alternative tool to Google Analytics, and during my exploration on Product Hunt, I came across Pirsch.io. Since the transition to GA4, I've found it a bit challenging to swiftly interpret the data, given my familiarity with the older version of Analytics. Consequently, I'm on the lookout for a simple and cost-free substitute for Google Analytics. What draws me to Pirsch.io is its elegantly intuitive interface, where each metric finds its rightful place.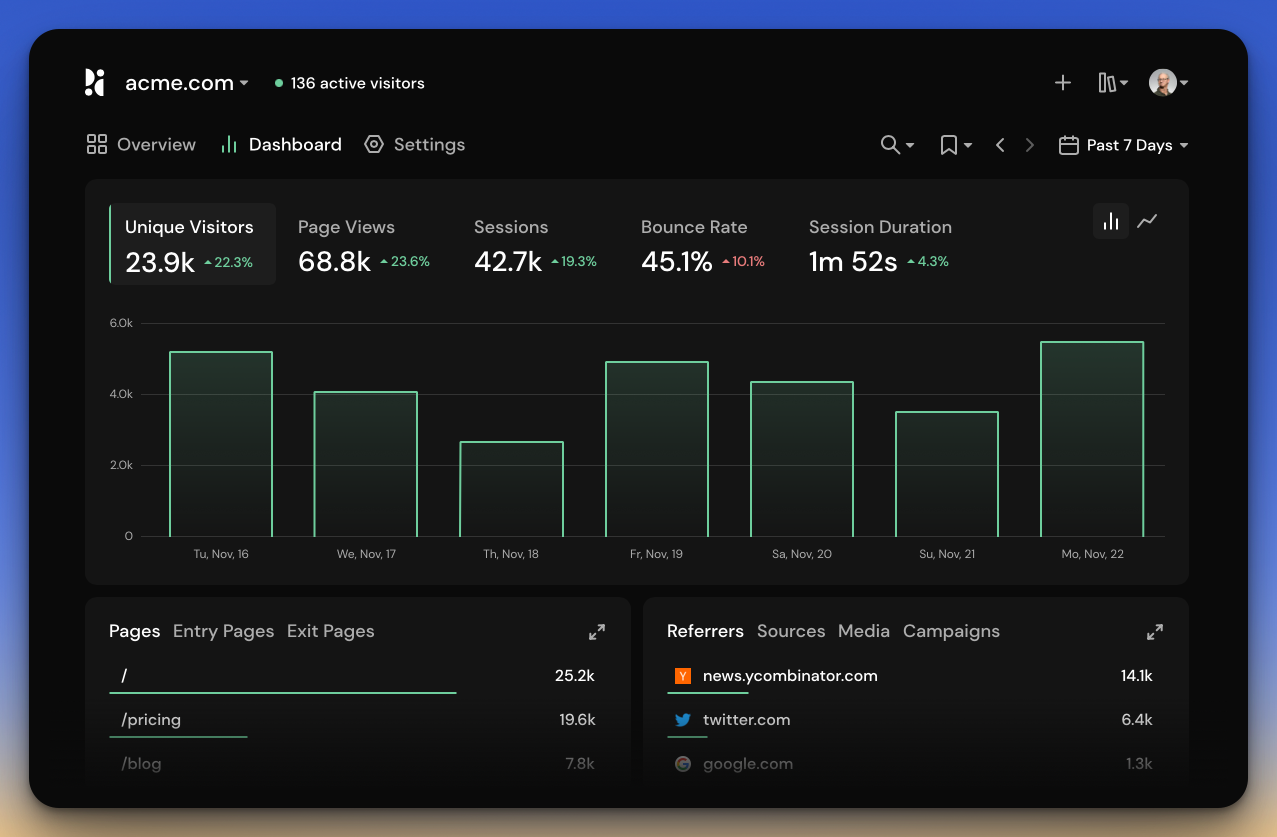 Initiating the process of collecting visitor data is remarkably swift – just embed the script into your website. Following a certain duration, you'll have the opportunity to delve into the data, enabling you to scrutinize the various trails left by visitors.
One of the standout aspects of Pirsch.io is the accessibility of its filtering options, which are both straightforward to locate and effortless to implement.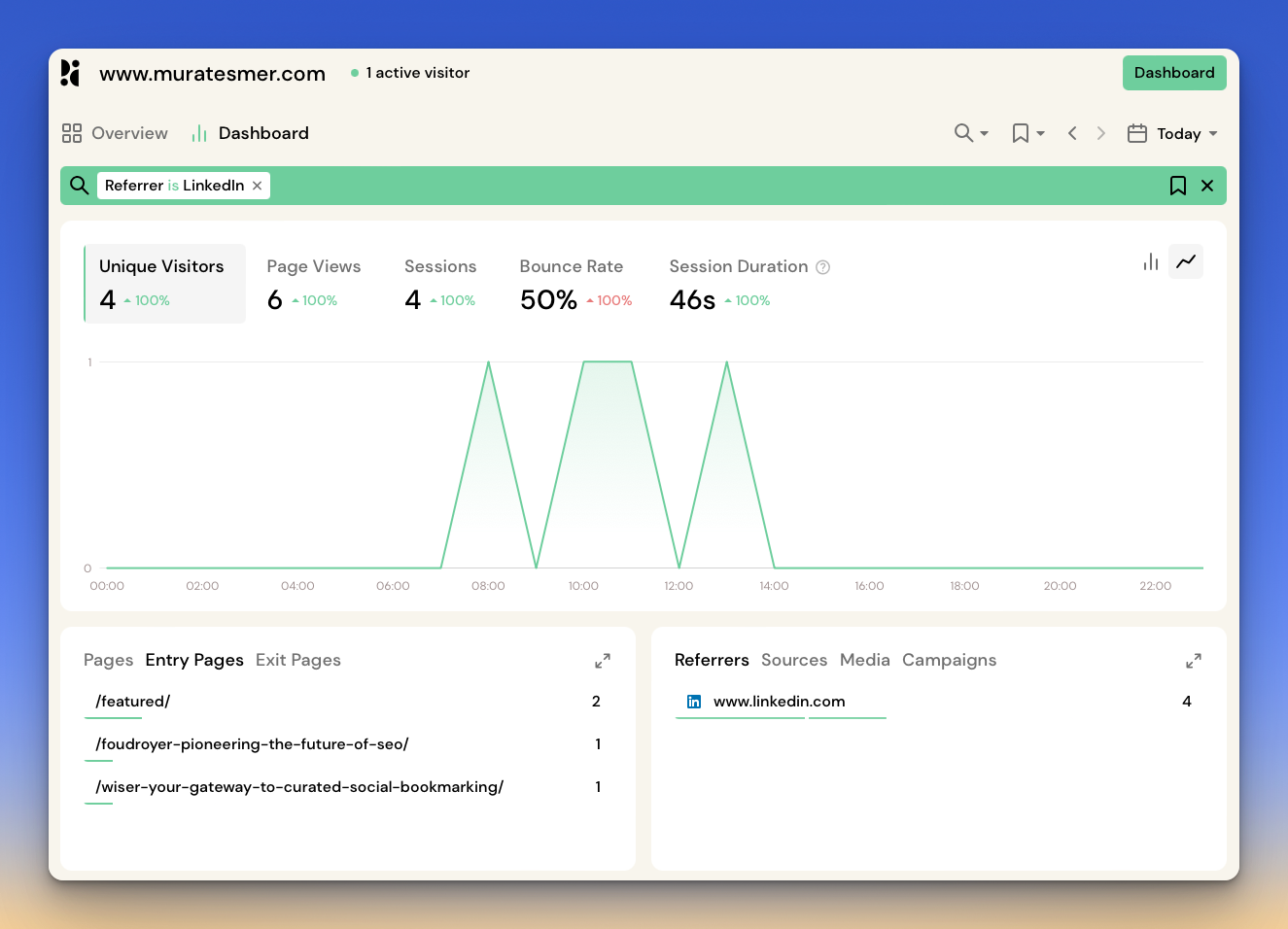 For those who are more accustomed to these color schemes, it's worth noting that Pirsch.io also offers a dark mode option.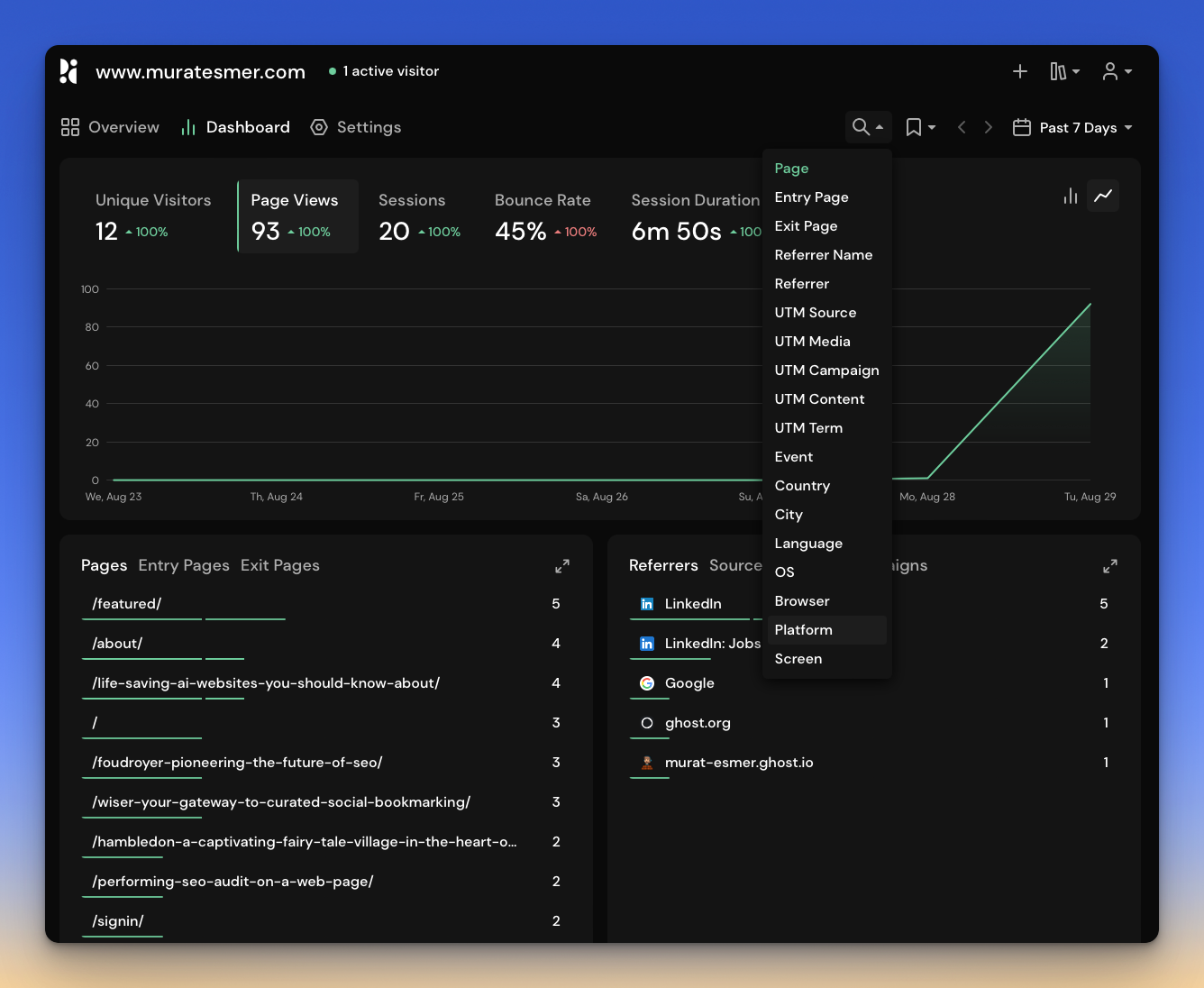 While it may not possess the extensive capabilities of advanced tracking tools, Pirsch.io excels in providing efficient insights. Particularly beneficial for content-focused websites, it enables swift observations of traffic patterns, operating system distribution, and referrer sources. This feature-rich tool allows you to grasp these metrics effortlessly. Feel free to give it a try by clicking the link below.
---
💌 Stay in the loop! Subscribe to get updates. Join the premium crew, and have full access to all my posts. Support me – it's just the cost of 3 cups of coffee for a month ☕. Your support means the world! 🙌