Capturing and editing a screenshot from a computer can be a challenging task, but Xnapper simplifies the process. With Xnapper, you can effortlessly create high-quality screenshots with a wide range of customization options, including the ability to round corners. Furthermore, resizing the image within the tool is a breeze, making it an excellent solution for improving the visual appeal of your blog. Say goodbye to low-quality screenshots and elevate the quality of your content with Xnapper.
Please find below a video demonstrating how the app works. I have tested every function of the tool so that you can observe its operation.
I have attached a screenshot of the post I created to showcase the capabilities of the app. Even with minimal effort, the screenshots turn out to be of high quality. These screenshots can be easily used in blogs, presentations, and other materials, making Xnapper a great tool for product management and marketing teams.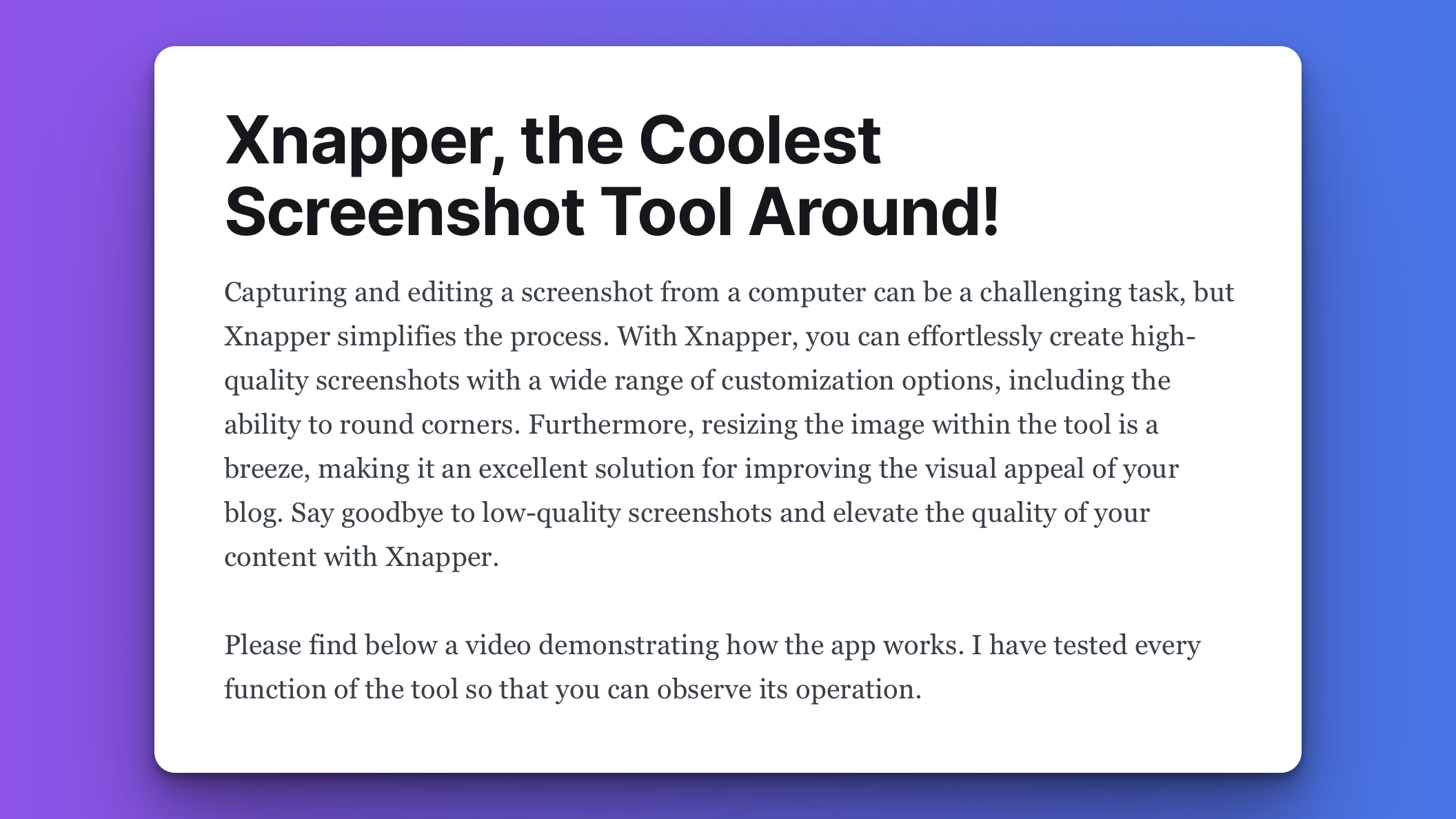 In summary, based on my experience, I would recommend Xnapper as the best screenshot tool for Mac.
---
💌 Stay in the loop! Subscribe to get updates. Join the premium crew, and have full access to all my posts. Support me – it's just the cost of 3 cups of coffee for a month ☕. Your support means the world! 🙌